Please arrive early to do paperwork on your first visit. We accept cash, check, Paypal, credit cards and visa cards. Copays and deductibles will be collected at the time of the visit. Please know what your deductible is, as some insurances have very high deductibles. This means that the patient is responsible for all bills until they meet their deductible. Payment is due at the time of service unless insurance can be verified.
Insurances accepted include:
Blue Cross Blue Shield of Louisiana
Cigna
Gilsbar
Humana (excluding HMOx)
Louisiana Worker's Compensation
United Health

Insurance companies offer many different plans, we may not accept all varieties of all plans. Please confirm with your insurance company that Dr. Rose is on your network, or you will be expected to cover your bill. Also, please know if you have a deductible and/or co-pay as this will affect your payment the day of the visit.
Dr. Rose does not accept Medicaid or Bayou Health Plans in this office. If you have Medicaid, contact JeffCare at 349-8708.
We will block the time of your appointment for you. If you do not show up, a $75 no-show fee will be charged.
---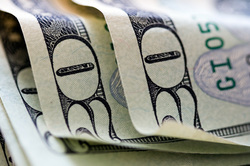 What about Insurance?

Azalea Medical may bill you insurance as a courtesy. We do not participate in Medicare or Medicaid. Normal co-payments and deductibles will be collected at the beginning of the visit. Payment for services not covered by insurance or part of the deductible of a high-deductible health plan will also be collected at the time of the visit. Bring you ID and method of payment to each visit.


---